Home > Management Programmes Faculty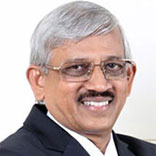 NC NARAYANAN
Founder Chairman, SSA Group
NC Narayanan, fondly known as 'NC', is the Founder Chairman of SSA Group. His personal mission when he founded SSA back in 1999 was to help industries achieve "Prosperity through Quality" – a goal that he has pursued with passion throughout his career spanning almost five decades.
As a CEO coach and mentor for leadership teams, NC has made significant contributions to hundreds of industries and thousands of individuals across South Asia, Middle East and Africa where he has earned the reputation of a 'Transformation Catalyst'.
He has authored many books on organizational transformation; his popular books include "Enigma of Lean", "Lean Six Sigma in a Nutshell" and "Statistical Guide for Six Sigma". McGraw Hill Education has published his latest book "Pragmatic Leadership" in which he deals with a systematic approach to mastering leadership through personal, team and organisational leadership.
NC is a Gold Medallist in Mechanical Engineering from Anna University, and holds an MS (Research) in Computer Aided Design from the prestigious Indian Institute of Technology, Madras.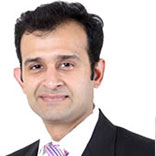 GANESH IYER
Vice Chairman, SSA Group
Mr. Ganesh is a graduate Chemical Engineering from Mumbai University with Leadership Management Program from INSEAD, France. He is also a certified Demand Driven Planner Professional from Demand Driven Institute, USA and a certified PMP (Project Management Professional)
He has more than 20 yrs of Industrial Experience, spanning across diverse sectors where led several assignments globally in the fields of manufacturing (plastics, pharma/ chemical/ refinery/ transformer/ white goods/ retail, oil & gas), services (logistics / finance / retail / ITES), business application systems)
Mr. Ganesh has personally coached thousands of breakthrough improvements projects such as improved time to market, optimization of inventory, throughput improvement, HRM re-engineering, strategic lean transformation, systematic problem solving, business process re-engineering to name a few.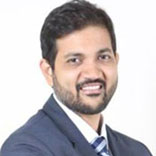 NAVEEN NARAYANAN
MD, SSA International
Mr. Naveen is the Managing Director of SSA International LLC
He has over 15 years of global management consulting experience in world of Lean Manufacturing, Strategy and Change Management.
Mr. Naveen has led several corporate-wide transformation programs, mentored change agents, and produced Sustainable business results for clients across diverse sectors throughout Asia Pacific, Middle East and Africa.
Mr. Naveen is currently pursuing his doctoral research in Lean Operational Excellence from the University of Buckingham. He is also a certified Demand Driven Planner Professional from Demand Driven Institute, USA and a certified PMP (Project Management Professional)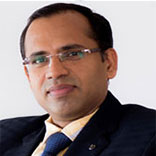 VIJAY DHONDE
CEO, SSA APAC
Mr. Vijay Dhonde, CEO at SSA Business Solutions has over 24 years of industry experience with 15 years of experience in global management consulting in the area if Operational Excellence.
Since last 15 years Mr. Vijay has led several transformation programs for hundreds of clients across diverse sectors where he has successfully implemented Lean, Six Sigma, TPM and various other tools & methodologies
Prior to joining SSA Mr. Vijay held various key positions in the area of Quality with companies like Reliance Industries and Godrej Aerospace
Mr. Vijay is a Mechanical engineer from Mumbai University with an MBA from IIM Ahmedabad.
TOP