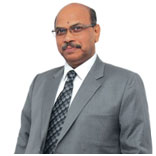 Prof. N. C. Saha
Founder Chairman & Director
Foundation for Innovative Packaging and Sustainability (FIPS)
Former Director, Indian Institute of Packaging (IIP), Govt. of India, Past Vice President, World Packaging Organisation (WPO) & Past Secretary General, Asian Packaging Federation (APF), Chairman, Sectional Committees, Bureau of Indian Standards (BIS), Govt. of India. Authored two books on 'Food Packaging' for IGNOU and a book on 'Packaging of Fragrances' for FFDC, Govt. of India; published 15 research papers, over 450 articles on packaging and acquired one patent to his credit.
Prof. A.K. Ghosh
Professor Emeritus,
Materials Science & Engineering,
Indian Institute of Technology, Delhi
Fellow of National Academy of Sciences, India, Director (Research & Development, Training and Promotion), Foundation for Innovative Packaging and sustainability. 30 years of research and teaching experience, 12 patents, Supervised 30 Ph.D. thesis and 100+ M. Tech Thesis. Known for his accomplishments in the field of polymer processing and rheology, reactive processing of polymer blends and alloys, 3D printing of polymers.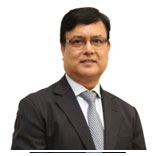 Mr. M.K. Banerjee
Director (Innovation, Sustainability & Finance),
Foundation for Innovative Packaging and Sustainability (FIPS)
33 years of rich experience at EsselPropack Limited. Applied for 156 patents globally and out of that 55 patents got a global grant. Innovator and thought leader in the field of laminated and extruded tube packaging and allied polymer conversion field, including printing and decoration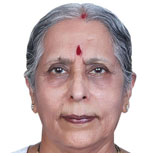 Dr. Lakshi Raghupati
Advisor, Foundation For Innovative
Packaging and Sustainability (FIPS)
Former Director of the Ministry of Environment & Forests, Govt. of India, Visiting faculty in TERI School of Advanced Sciences in teaching solid waste management, waste utilisation and industrial ecology. Advisor and consultant in areas of environment & waste management in the Swachh Bharat Mission.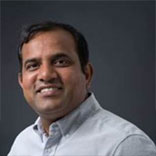 Dr. Suprakash Sinha Roy
Advisor, Foundation For Innovative
Packaging and Sustainability (FIPS)
An internationally acclaimed polymer Scientist and holding the position as Chief Researcher and Manager at Centre for Nanostructures and Advanced Materials, DST-CSIR Nanotechnology Innovation Centre, Council for Scientific and Industrial Research( CSIR) ,Pretoria, South Africa. He is also the Distinguished Visiting Professor ,Department of Chemical Sciences,University of Johannesburg,South Africa. He has authored 4 books, ,30 book chapters on various aspects of polymer-based Nano-structured materials & their applications, published 450 Research papers in international journals.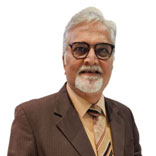 Mr. Deepak Mehta
Thought Leader, Foundation For Innovative Packaging and Sustainability (FIPS)
Mechanical engineer from Bombay University, specializing in solid waste management; more specifically, recycling and reclaiming technologies; be it, plastics, textiles, MSW, e-waste, metals etc., having tie-up with 11 world-class European companies.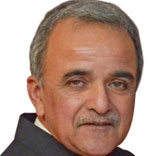 Mr. Deepak Manchanda
Chief Counsultant - Packaging Design,
Foundation For Innovative Packaging and Sustainability (FIPS)
Formerly Head of Packaging at reputed consumer brand companies - Oriflame-Silver Oak; Dabur and Ranbaxy. Initially he worked with Metal Box India, later with integrated brand development consultancy, Autumn Design and Firstouch Solutions. He was consultant for Jindal Polymers and Michelman. He was closely associated with Indian Institute of Packaging (IIP), Packaging South Asia magazine and industry conferences.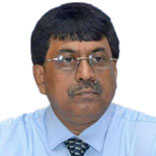 Mr. Subhas Bahttacharjee
Chief Counsultant - Training,
Foundation For Innovative Packaging and Sustainability (FIPS)
He was the former Managing Director of NERAMAC Ltd., Ministry of DoNER, Govt. of India having 38 years of rich experience in marketing of processed food. His degrees include B.Sc. in Agriculture (Hons.); Masters in Food Technology from CFTRI, Mysore; specialised programme at IIM, Kolkata; IIT Delhi and Kansas State University, USA. Presently, he is a Consultant with CSIR-CFTRI, Mysore; on the Board of Directors of North East Mega Food Park; Member, Technical Board of AIFPA; Advisor of LaghuUdyogBharati; North East Chairman, Food Processing Committee of FICCI, North East.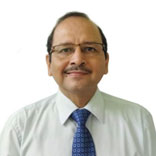 Mr. Rahul Bhargava
Chief Consultant- Innovation,
Foundation For Innovative Packaging and Sustainability (FIPS)
Qualified Packaging Technologist with 32+ experience of significant contribution in the R&D of pharmaceutical packaging at Sun Pharma / Ranbaxy. Expert in packaging consultancy for technical services, for end-to-end pack design, cost / productivity improvement and setting up a unit for biodegradable chemical coating materials.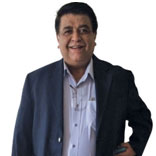 Mr. Shailendra Singh
Chief Consultant- Sustainability,
Foundation For Innovative Packaging and Sustainability (FIPS)
A strategist of sustainability to reduce the impact of climate change on business models. Over 3 decades of rich techno-commercial global experience in chemicals, plastics and packaging. He has held Board positions in various prestigious institutions and industry associations. Founder & CEO of Sustain Mantrafor Sustainable Development & Circularity.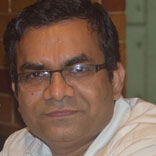 Prof. Vimal Katiyar
Professor Department ofChemical Engineering, IIT, Guwahati
He is an eminent Professor of the Department of Chemical Engineering, particularly acclaimed for the "Establishing noble Biodegradable Polymers and its Technologies through Centre of Excellence for Sustainable Polymers" at Indian Institute of Technology Guwahati (IITG), India. Honorary Senior Fellow to Kyoto Institute of Technology, Kyoto, Japan, Visiting Professor at GIFU University, Japan and also honoured as Chair Professor Numaligarh Refinery Limited & Hindustan Gums Co. Limited. 20+ years of teaching and research experience, has 28 granted/filed patents, published more than 125 peer reviewed research articles in highly reputed journals and more than 250 conference papers, 6 books and 69 book chapters.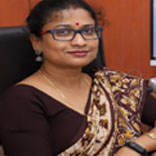 Prof. Shampa Saha
Associate Professor, Department of Material Science and Engineering, IIT, Delhi
Supervised 5 Ph.D. and 20 Master thesis. Published around 43 peer-reviewed journal articles, 4 book chapters and 6 patents to her credit. Her research area spans from biodegradable polymeric particles (multi-layered and multi-compartmental) to polymer brushes for applications such as biomedical, agricultural and water remediation.